LABORATORY Virtual engineering and digital manufacturing – Industry 4.0

SECTION FOR 3D/CAD/CAM TEHNOLOGIES IN IMPLANTOLOGY
PROJECT BG05M2OP001-1.001-0008 | NATIONAL CENTER OF MECHATRONICS AND CLEAN TECHNOLOGIES
Manager: assoc. prof. DSc eng. Nikolai Nikolov
Contacts
e-mail: nickn@tu-sofia.bg
tel. +35929652574
The Section performs research related to methods and technologies for creating personalized implants with perfectly fitted surfaces with endplates, which provides a better bearing surface and reduces complications: dislocation of the implant, crushing of the vertebral body and others. A perfect restoration of the normal sagittal configuration of the cervical region is also sought. The concept envisaged for development is extremely innovative and is based on the principle that the implant must be adapted to the specific anatomy of the patient, and not vice versa. Virtual prototyping technologies, as well as those for additive production, are combined with the latest advances in implantology. Potential partners and clients of the laboratory are research teams in the country and abroad with similar scientific interests, as well as partners, manufacturers of various components for medicine.
The main research activities of the section are related to:
Implant navigation and planning system
Used during the planning activities of surgical interventions and the actual implementation in the stage of integration of personalized implants.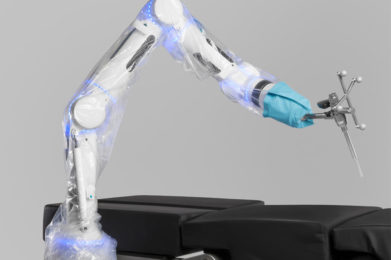 Used in the activities of 3D construction of personalized implants from bio-compatible materials and models for planning surgical operations